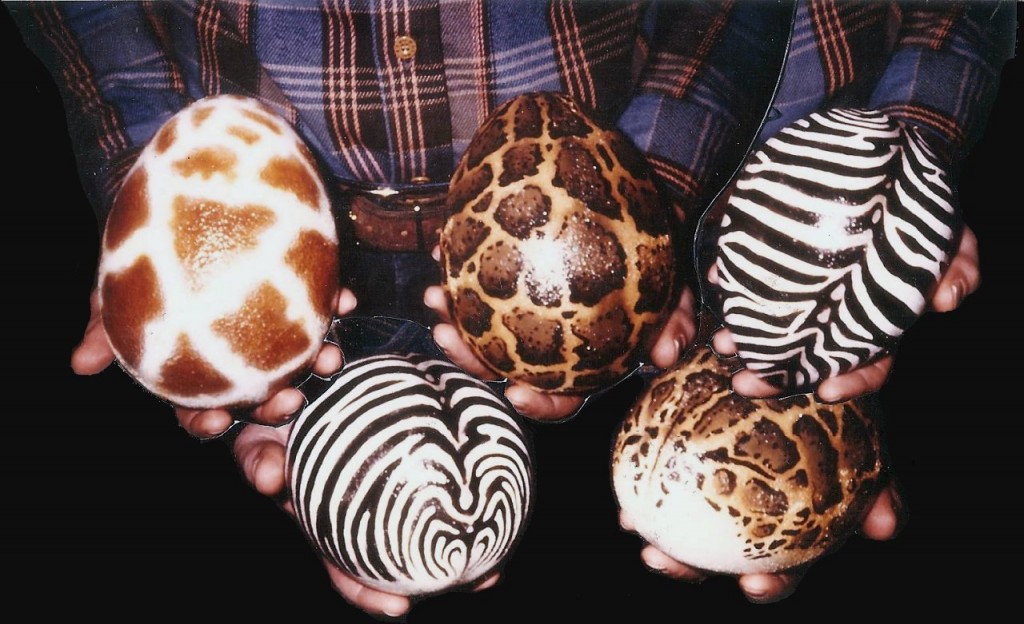 When I was a boy playing in the Louisiana woods with a country cousin, Davey, he lured my younger sister Charlene into climbing a tree to see the nest of squirrel eggs he'd discovered.
When she was almost all the way up, she stopped and said, "Wait a minute, squirrels don't have eggs." Davey laughed so hard I thought he'd fall out of the tree.
About three decades later, I remembered this incident when working as a high-end custom cabinet maker. An interior designer client brought the company owners a collection of ostrich-sized wooden eggs and asked us to do something with them.
We proposed a fantasy solution: mammal eggs. After they were delivered to the designer's show room in Chicago's Merchandise Mart, I had occasion to drop by while on an errand in the building. The designer said the eggs, displayed in a large nest without explanation, were drawing a lot of attention.
"People ask if they're real," she said with a mischievous smile. "I say yes. Giraffe, jaguar, zebra — they're the real thing. You'd be surprised how many people look seriously impressed and say, 'I always wondered what they look like.'"
You may also notice in the photo that I used to have six arms. That's how come I can paint so fast. But accidents will happen, and I'm down to the accepted number, two.